Who are we?
SPD Swiss Precision Diagnostics GmbH (SPD) is a world leader in the research, design and marketing of advanced consumer diagnostic products.
Our SPD research centre is at the cutting edge of innovation, and is fully engaged in the development of reliable diagnostic products to empower women on their reproductive journey. We are committed to answering the needs of our existing and future consumers, through a continuous flow of new and innovative products.
About us
Our brands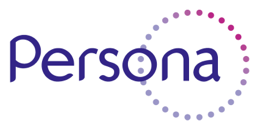 SPD brands are recognised the world over as providing accurate home pregnancy and fertility monitoring tests. Brands such as Clearblue® have earned a global reputation for accuracy, reliability, and simplicity – features welcomed by consumers as well as by doctors working in family medicine.
Also in our portfolio of brands is Persona®. Persona® Contraception Monitor is a natural method of contraception which identifies the days when a woman is at significant risk of becoming pregnant. By working in harmony with a woman's body, Persona® Contraception Monitor offers a hormone-free method of family planning with no side effects, by simply monitoring hormone levels in urine.
Our products

Empowering women on their reproductive journey


INTEGRITY

INNOVATIVE

CARING

AGILE

PASSION TO WIN
Our values
Consumers are at the heart of everything we do so our values encompass their needs as well as our own. We believe that living by and promoting these values means we can not only create the best products possible, but also a working environment where we can all thrive.
Get in touch with SPD
Bedford, United Kingdom
SPD Development Company Ltd.
Clearblue Innovation Centre
Stannard Way,
Priory Business Park
Bedford, MK44 3UP
United Kingdom
Tel: +44 (0)1234 835000
Fax: +44 (0)1234 835006
Geneva, Switzerland
SPD Swiss Precision Diagnostics GmbH
c/o Procter & Gamble
47 route de Saint-Georges
1213 Petit-Lancy
Geneva, Switzerland
Tel: +41-22-709-6300
Fax: +41-58-004-8199
Shanghai, China (for Sales in China)
SPD Trading Co. Ltd.
2nd Floor Building 4 No. 151 Li Bing Road,
Zhangjiang Hi-tech Park,
Pudong New Area,
Shanghai
China
Last Updated On: Apr 05, 2023